(815) 207-9570
Call to schedule an initial consultation
New Illinois Custody Laws in 2016: Parenting Plan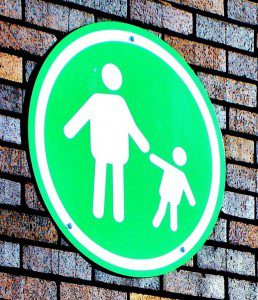 New Illinois child custody laws have come into effect starting January 1, 2016.  First and foremost, as detailed in our previous article on new Illinois custody laws, the term "custody" is no longer used.  The concept of "child custody" will now be formally referred to as "allocation of parental responsibilities."  Whether two parents are disputing how to arrange their parental responsibilities, or simply wish to enter into an agreement, Illinois law requires that a Parenting Plan be established through the court system.
What is a Parenting Plan?
A Parenting Plan is a legal document which establishes the legal rights and obligations of both parents as relating to their children.  Prior to 2016, Parenting Plans were commonly  referred to as "custody agreements," "parenting agreements," and other titles.  These were the official legal documents which established child custody arrangements.   While the terminology and concept of "custody" has changed, the same concerns and parental responsibilities are accounted for in today's Parenting Plans.  A Parenting Plan can cover several issues, including but not limited to:
The parents' responsibilities for making decisions in major areas of their children's lives
A schedule for when each parent will have parenting time with the children
Driving responsibilities of each parent for the exchange of the children for parenting time
The access that each parent will have to the children's school, medical, or other records
Restrictions on how far a parent can move with the children
If both parents agree as to how to establish their parental responsibilities, a Parenting Plan can be drafted by their attorneys, and entered by a judge.  After it is entered by a judge, it becomes an official court order which must be followed by both parents.  If the parties disagree as to how to arrange parenting responsibilities, a judge can hold a hearing and determine the arrangement, taking into consideration the best interests of the children.
Requirements for a Parenting Plan
At a minimum, an Illinois Parenting Plan must contain the following:
A section designating which parent or parents will be assigned to significant decision-making responsibilities for the child, including matters relating to the child's education, medical treatment, extracurricular activities, religious upbringing, and choice of daycare or babysitter.
A schedule designating where the child will live, and on what days; or a formula or method for determining such a schedule.
A section providing that the parties may attend mediation to resolve future issues regarding a change of parental responsibilities or parenting time schedule.  This provision is not necessary if only one parent will be assigned all decision-making responsibilities for the children.
A section providing that each parent has access to the children's mental, dental, and psychological records; child care records, school and extracurricular records, reports and schedules. This would not be required if there is a court order restricting parenting rights.
A section designating which parent has the majority of parenting time, pursuant to 750 ILCS 5/606.10, for purposes of all State and federal statutes that require a designation or determination of custody or a custodian.
A paragraph designating the child's residential address, for school enrollment purposes.
Each parent's home address and telephone number.
Each parent's employment addresses and telephone numbers.
A provision that each parent must give 60 days advanced written notice if they change their residence. The written notice must include the intended date of the move, and the new address.  Such notice is required unless it is impracticable, or unless a court orders otherwise.  If impracticable, the moving parent must give notice at the earliest practicable time.
Provisions requiring each parent to notify the other of emergencies, health care, travel plans, or other significant child-related issues.
Provisions establishing the transportation arrangements relating to the exchange of the children for parenting time.
Provisions establishing when and how each parent shall be able to communicate with the children during the other parent's parenting time.
Provisions for how to resolve issues if a parent wishes to change residences in the future, if applicable.
Provisions relating to future modifications of the parenting plan, if certain events occur.
A provision for the exercise of the right of first refusal, if desired by both parents. This refers to a parent's right to have the child during the other parent's scheduled parenting time, if the other parent is unable to have his or her scheduled parenting time for work or other reasons.  This provision must set out how the right for first refusal can be invoked, the notice and response required of both parents in such an event, the transportation requirements, and any other necessary related requirement to protect and promote the child's best interests.
Any other provision that would address the child's best interests, or that would facilitate cooperation between both parents.
Other Requirements for a Parenting Plan
Parents must file a proposed parenting plan with the court within 120 days of commencing a court case for allocation of parental responsibilities.  That is, if one parent files a petition with the court asking that parental responsibilities be established, both parents have 120 days to file a proposed parenting plan.  The parents can each file different parenting plans, or can file an agreed parenting plan.   If a parenting plan is not filed with the court, the court will hold an evidentiary hearing to allocate parental responsibilities. 
(815) 207-9570
Call to schedule an initial consultation
If you or someone you know is seeking legal representation relating to child custody or parenting plans in a Will County, Dupage County, or Kendall County case, contact our family law attorneys at (815) 207-9570 to schedule a consultation.  
The information on this site is not legal advice.  Retain an attorney licensed in the state which has jurisdiction over your matter before taking any action which affects your legal issues, legal marital status or custody arrangements, and follow the advice of your retained lawyer.