Will I have to pay alimony?  Can I receive alimony?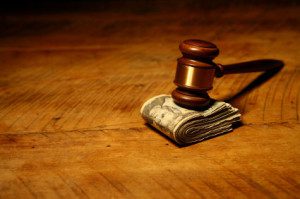 Alimony, called "maintenance" in Illinois, refers to monetary payments that one spouse may be ordered to pay to the other spouse during or after divorce proceedings.
In the State of Illinois, before maintenance is awarded to one of the parties in the divorce proceeding, the court must determine whether an award of maintenance is appropriate. In making that determination, Illinois courts consider the following factors under Section 504:
The income and property of each party

The needs of each party

The present and future earning capacity of each party

Any impairment of the present and future earning capacity of the party seeking maintenance due to that party devoting time to domestic duties or having forgone or delayed education, training, employment, or career opportunities due to the marriage;

The time necessary to enable the part seeking maintenance to acquire appropriate education, training, and employment, and whether that party is able to support himself or herself through appropriate employment or is the custodian of a child making it appropriate that the custodian not seek employment;

The standard of living established during the marriage

The duration of the marriage

The age and the physical and emotional condition of both parties

The tax consequences of the property division upon the respective economic circumstances of the parties, and other factors that court finds just and equitable.
Before January 1st, 2015, there was no formula for calculating maintenance/spousal support in Illinois such as the one that exists for calculating a child support. However, Governor Quinn signed a Bill that dramatically changed previous maintenance provisions of the Illinois Marriage and Dissolution of Marriage Act. The new Maintenance Law that provides a formula for calculating the amount and duration of maintenance has gone into effect on January 1, 2015. See our article on the New Maintenance Law for more information.
To schedule a consultation with a dedicated and experienced family law attorney serving Will County, Dupage County, and Kendall County, call us today at (815) 207-9570 or (815) 409-8858.
The information on this site is not legal advice.  Retain an attorney licensed in the state which has jurisdiction over your matter before taking any action which affects your legal issues, legal marital status or custody arrangements, and follow the advice of your retained lawyer.