(815) 207-9570
Call to schedule an initial consultation
Dupage County Divorce Attorney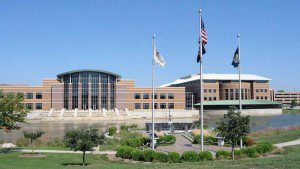 Call to schedule an initial consultation: (815) 207-9570
A divorce, custody, and other family law case can be an extremely overwhelming and confusing experience.  At Navarro Family Law, LLC, family law attorney Michael Navarro is dedicated to helping his clients through these difficult times.   He provides individualized attention to each and every client, listening to your concerns and keeping you informed throughout the entire process.
Whether you are making the decision to separate from your spouse, or are looking for representation in a custody or visitation dispute, your attorney will guide you through the process and explain your potential options under Illinois Family Law. 
Family law cases do not always need to be lengthy and over complicated.  Your experienced divorce and custody attorney can help you negotiate efficient settlement without the need for extra court hearings or litigation.  While representing his client's best interests, attorney Michael Navarro is always mindful of the impact that such cases have on all family members involved. 
Practice Areas
We assist Dupage County clients in the follow areas of Family Law:
Call to Speak with a Dupage County Family Law Attorney
To speak with a dedicated Dupage County divorce lawyer, call (815) 207-9570 to schedule an initial consultation.  Our family law attorney is available to serve clients from throughout Dupage, including Naperville, Wheaton, Lombard, Villa Park, Downers Grove, Glen Ellyn, Elmhurst, Darien, Oak Brook Terrace, Oak Brook, Bloomingdale, Carol Stream, Hinsdale, Westmont, and Willowbrook.
Call to schedule an initial consultation
(815) 207-9570