(815) 207-9570
Call to schedule an initial consultation
Romeoville Divorce and Child Custody Lawyer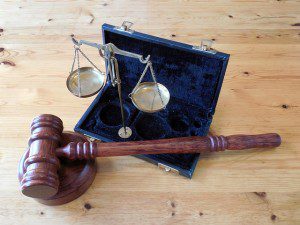 A divorce or child custody case can often be a confusing and overwhelming experience.  Many questions may come to mind such as:
What will happen to my property or assets?
Can I receive alimony, or will I have to pay alimony?
Who will my children live with?
How do I establish my right to spend time with my child?
Can I receive child support, or will I have to pay child support?
If you are faced with difficult questions such as these, Michael Navarro, family law attorney is here to help explain how Illinois law works, and how it could potentially affect your case.  Each case will have different circumstances, requiring a unique analysis of the facts.  His goal is to guide his clients towards making informed decisions for their future. 
Practice Areas
Michael Navarro, divorce and custody attorney at Navarro Family Law, LLC practices in Will County, Illinois and has represented clients throughout Romeoville, Illinois.  Areas of practice include:
Dedicated Family Law Attorneys
At Navarro Family Law, LLC, Michael Navarro is a strong advocate for his clients.  Having a family law attorney on your side will not only help you understand your rights and options under Illinois law, but can also help bring your case towards quicker resolution once the potential outcomes are examined.  In the majority of divorce and child custody cases, the parties will reach a settlement.  However, if your case cannot be resolved through settlement, your Divorce and Child Custody Lawyer will litigate for your rights in Illinois Family Court.  Michael Navarro prides himself in maintaining clear communication with his clients, and in keeping his clients regularly informed as to the status of their cases. 
Call to schedule an initial consultation with a family law attorney:
(815) 207-9570
If you, a loved one, or a friend require professional representation in a divorce, child custody, child support, or other family law matter, call to schedule an initial consultation at (815) 207-9570.  We look forward to the opportunity of helping you.