(815) 207-9570
Call to schedule an initial consultation
Will County Divorce Lawyer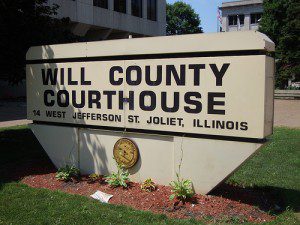 Call to Schedule Initial Consultation: (815) 207-9570
At Navarro Family Law, LLC, Will County divorce lawyer Michael Navarro understands that divorce, custody, and other family law matters can be confusing and emotionally overwhelming for everyone involved.  Whether you are currently involved in a family law case, or need to file a case, our dedicated family law attorney will explain your rights and options under Illinois law, as well as guide you through the process.  Knowing that every case is unique, we pride ourselves in providing personalized attention for every client. 
Areas of Practice
We represent Will County clients in the following areas of Family Law:
Resolving Your Case
At Navarro Family Law, LLC, we keep our client's best interests in mind, which includes the need to keep the costs down.  Not all cases need to proceed to hearing or trial.  When attorneys are aware of the law and the facts, they know that a case can usually be resolved without the need for costly litigation.   If your case can be resolved by settlement, our family law attorney will pursue this as your first option.  If your issues are not resolved through settlement negotiations, we will bring your case before a Will County judge and fight for your rights in contested court proceedings.
Contact Us – Speak to a Will County Divorce Attorney
To make an appointment for an initial consultation with an experienced family law attorney, call (815) 207-9570.  We represent clients in family law matters throughout Will County, including Joliet, Plainfield, Bolingbrook, Romeoville, Lockport, Crest Hill, Shorewood, New Lenox, Mokena, and Homer Glen.  Located in downtown Plainfield, Illinois, we are ready to discuss your matters and begin helping you.
Call to schedule an initial consultation with a family law attorney:
(815) 207-9570