(815) 207-9570
Call to schedule an initial consultation
Divorce and Child Custody Attorney Serving Lockport, Illinois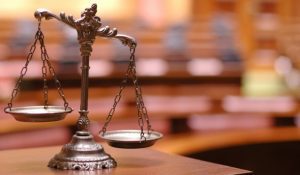 A divorce, child custody, or other family law case can be the most challenging experience in a person's life.  Attorney Michael Navarro is devoted to providing professional guidance throughout the legal process, and empowering his clients with knowledge of their rights under Illinois Family Law.
Michael Navarro is a Will County Divorce and Child Custody attorney representing clients in the following areas:
Divorce
A divorce in Illinois can involve several financial issues.  Whether you have little property and debts to divide, or several assets and substantial liabilities between you and your spouse, your attorney will explain how Illinois divorce laws may affect the potential division of these items.  Your attorney will also negotiate, draft, and review divorce papers such as the Marital Settlement Agreement, and will advise you on the fairness of any settlement offers in accordance with the law.
Child Custody
Illinois child custody laws encourage the maximum involvement of both parents in a child's life, whether it comes to decision-making responsibilities or scheduled parenting time.  Michael Navarro ensures his clients are involved and up to date in the negotiation and drafting of a Parenting Plan and parenting time schedule which best fits their needs and the needs of their children.
Keeping Your Best Interests in Mind
Family law cases can be overwhelming, both emotionally and financially.  The firm policy is to pursue settlement of your case, and avoid unnecessary litigation whenever possible.  Navarro Family Law, LLC offers competitive hourly rates, and a low-priced initial consultation to explain the basics of Illinois divorce, child custody and family law.  We keep open communication with our clients and are happy to address their questions and concerns.  Attorney Michael Navarro is available by cell phone, email and text message for your convenience.
(815) 207-9570
Call to Schedule a Consultation
If you are seeking professional legal representation in a Will County divorce, child custody, child support, or other family law matter, call to schedule an initial consultation at (815) 207-9570.