(815) 207-9570
Call to schedule an initial consultation
Plainfield Divorce and Child Custody Attorney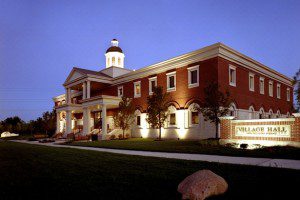 Call to schedule an initial consultation: (815) 207-9570
If you are currently involved in a divorce or custody proceeding, or are trying to learn how to start a case, you most likely have a lot of questions about the process, and the law. 
Michael Navarro, family law attorney at Navarro Family Law, LLC has successfully assisted numerous clients in the following areas:
The Divorce Process
A family law court case such as a divorce or custody matter begins when one spouse or parent files a petition or motion with the court.  The other party will be required to file an "appearance" and response, and pay an appearance fee in order to participate in the process.  The first court date is generally only procedural, with little or no arguments heard by the judge.  Afterwards, depending on the issues involved, the parties may be required to exchange financial or other information.  If the parties agree on how to resolve the issues, they will negotiate a settlement.  If they do not agree, the matter will be set for hearing. 
Resolving your Family Law Case
We keep our clients' best interests in mind when representing them in settlement negotiations.  This includes their interest in reducing any costly and unnecessary litigation.  If you and your spouse are in agreement on all matters relating to your divorce or custody matter, our attorneys will draft the necessary paperwork and review the divorce papers or parenting agreement with you.  If you have matters in dispute, we will bring your issues before a family law judge and fight for your interests in a contested hearing. 
Dedicated, Personalized Representation
Your rights and obligations can vary depending on the facts of your case.  Michael Navarro, dedicated attorney at Navarro Family Law, LLC provides each and every client with personalized attention, guiding them through the family law court process from beginning to end. 
Call to schedule an initial consultation with a family law attorney:
(815) 207-9570
Whether you are currently involved in the divorce process, or are trying to determine how to file for divorce, custody, or other family law matters, Michael Navarro, Plainfield divorce attorney can help explain your options under Illinois Family Law.  Call (815) 207-9570 today.
The office is located in downtown Plainfield at 24401 West Lockport Street, in the Village Hall building.