Discovery in Family Law: Investigating Assets and Income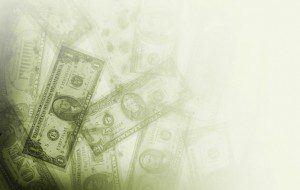 Divorce, custody, and child support cases can involve different financial issues.  In divorces, the property and assets between the spouses may be divided.  When custody or child support are at issue, the court must determine how to arrange the parents' financial responsibilities for their children.  As part of the process, both parties are usually required to fully and truthfully disclose their assets, debts, and incomes from all sources.  Several methods are available to exchange, request or uncover such information.  The process of exchanging this information is referred to as "discovery."  This article will provide a brief overview of some discovery methods used by litigants to gather information when involved in a family law case. 
Notice to Produce
Parties may send each other what is called a Notice to Produce, sometimes referred to as a "Request to Produce."  It will contain a list of requested documents that the other party must gather and submit.  The receiving spouse is required to provide copies of the requested documents within a certain time frame, generally 28 days.  The items requested can include, but are not limited to, the following:
Evidence of income: pay stubs, banks statements, tax returns, W-2's or other similar tax forms
Evidence of assets: titles to residential property, car titles, retirement or investment account statements
Evidence of debts: credit card statements, loan statements
There are limits to what can be requested, and a receiving party may object if certain requests are inappropriate.  For example, a valid objection can be made if the documents requested are not relevant to any pending issues in the case.
Interrogatories
Interrogatories are written questions, to which the receiving party is required to provide written answers.  The answers are typically accompanied by a signed, sworn statement providing that the written answers are true.  Interrogatories are used to obtain specific information, or answers from a party.  Such information can include:
Detailed employment and salary information: where a party works, how much he or she earns, whether he or she receives bonuses
A list of a party's retirement or investment accounts
In a custody case, the address and description of the home where the parties' children will be staying during parenting time
As with a Notice to Produce, objections can be made if the questions are inappropriate, for example, if they are not related to any pending issues in the case.
Depositions
A deposition is the questioning of a person outside of court, under oath.  Depositions can be oral or in writing.  Oral depositions are usually taken in the presence of attorneys for both parties, and are recorded by a court reporter.  Depositions may be taken to find out what information the other party knows, and what information they might testify to at trial.  The recorded deposition of a party can also be used as evidence at trial. 
Subpoenas
Both parties may have the opportunity to request documents directly from entities such as employers, banks or other financial institutions.  Subpoenas can be very useful tools if a party suspects that the other spouse is not disclosing certain information.  For example, if one party stated that he or she worked only part time in the past, a subpoena can be issued to his or her employer requesting documentation of past work schedules to confirm whether or not this is true.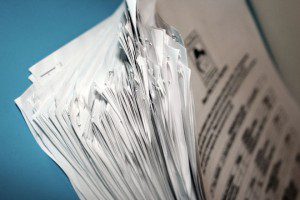 Requests to Admit
Requests to admit are written questions asking that a party admit or deny specific facts. The party receiving the request to admit typically has 28 days to respond to the questions.  If he or she does not respond by this time frame, the questions will be deemed admitted.  Similarly, Requests to Admit can be used to have the other party verify that certain documents are genuine.  If the party does not reply within the requisite time, the genuineness of the documents will be deemed admitted.
Finding and having the right information can be crucial to a case.  If you require professional assistance with uncovering information in a divorce, custody, or other family law case, contact our attorneys at (815) 207-9570, or (815) 409-8858 for an initial consultation.  We represent clients in family law cases in Will County, Dupage County, and Kendall County.
The information on this site is not legal advice.  Retain an attorney licensed in the state which has jurisdiction over your matter before taking any action which affects your legal issues, legal marital status or custody arrangements, and follow the advice of your retained lawyer.